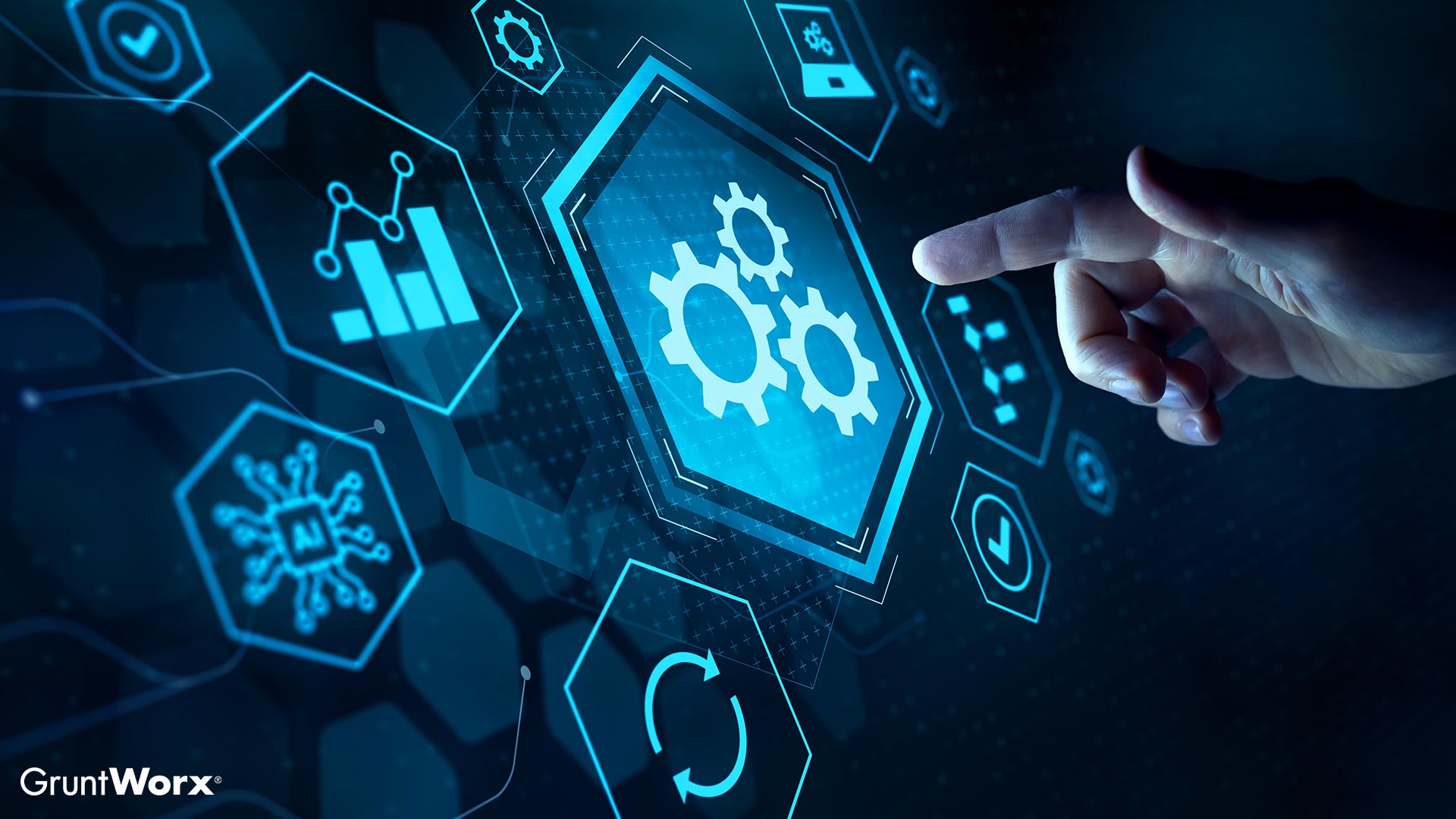 As you explore our range of products and services here at GruntWorx®, you may have already observed that we've divided them into two primary categories: Self-service and full-service.
Last month, we delved into the realm of self-service automation and examined the benefits of this hands-on approach – so let's shift our focus to full-service automation.
What are full-service automation solutions?
From beginning to end, our full-service products take the data entry tasks of tax prep off your hands. Our States-based teams provide OCR and data verification checks, reviewing and returning the information back to you for import to save hours of work for your tax practice.
How does full-service document management work?
GruntWorx Organize takes the hassle out of managing clients' tax documents. When you send client tax documents through Organize, our systems sort, classify, and label these documents in searchable PDFs. With an interactive table of contents at your fingertips that mirrors the standard order of a 1040 return, navigating and accessing vital information becomes a breeze.
Is there a full-service solution that takes care of data entry entirely?
For practices that want to outsource data entry completely, GruntWorx Populate is a game changer. Simply scan and send your clients' source documents through Populate to get a client return fully populated with federal form data and meticulously vetted for accuracy.
And we don't stop there: Our Organize product is included at no extra cost with Populate. Get all the benefits of streamlined document management while optimizing data entry efficiency – it's an easy win for tax professionals seeking comprehensive solutions.
What about full-service trade import tools?
For professionals dealing with trade data, GruntWorx offers powerful tools that simplify the process. The GruntWorx Trade Summary tool is a standout feature, automatically transforming Consolidated Brokerage Statements and 1099-Bs into standard Microsoft Excel files. The GruntWorx Trades option takes things a step further, extracting category totals from Brokerage Statements or 1099-Bs. These totals, reviewed for accuracy by GruntWorx, are delivered in a convenient Microsoft Excel file format for a straightforward and accurate reporting solution.
See GruntWorx in action!
While exploring automation solutions, nothing quite compares to taking a tour with one of our specialists. Experience firsthand how GruntWorx can address your data entry and organizational requirements through a live demo, or take a self-guided tour with a free trial!