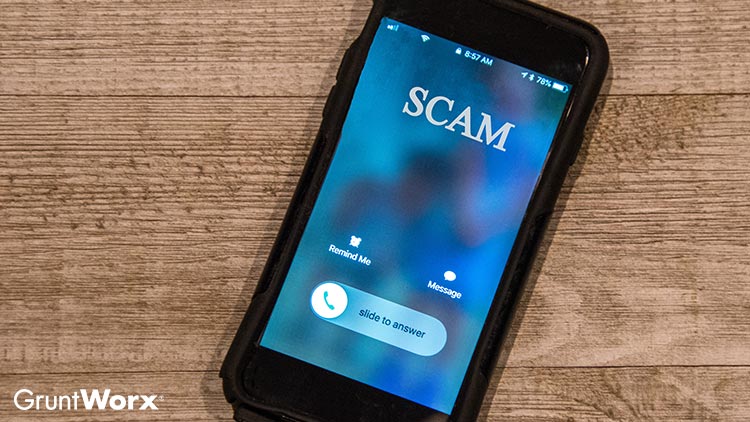 Do not respond to phone calls, emails, social media posts, or text messages asking for more information to process your "stimulus check."
The COVID-19 outbreak has led to many changes that would have seemed unthinkable just a few months ago. While "social distancing" has entered the zeitgeist and millions have filed for unemployment benefits, Americans are poised to start receiving economic impact payments from the Treasury. Unfortunately, shameless, phishing scam-peddling criminals have already begun to prey on a vulnerable public.
The IRS has highlighted a group of phishing scams that target taxpayers who are waiting on those economic impact payments. That scam artists would slither to their keyboards the moment Americans face pandemic-induced financial hardships is not news. These are the same people who target our grandparents with phishing scams every year, after all. But getting the word out can help stop them in their tracks.
Here's what the IRS has to say about the latest round of phishing scams:
The IRS reports that coronavirus phishing scams have involved phone calls, emails, social media, text messages, and even fake websites. While these scams aren't identical, the agency has found common tactics emerge over the past week.
First, the IRS says these scammers often use phrases like "stimulus check" or "stimulus payment." Whether they're used in email subject lines or as part of a phone conversation, the IRS says that real government officials have been trained to refer to the relief money as an "economic impact payment." So, if you see or hear a reference to "stimulus" from this point forward, be suspicious.
While IRS notes that some scammers have outright asked taxpayers for their economic impact payment, others have been more nuanced. The more creative criminals pose as good Samaritans, saying they can speed up the process by submitting required financial information for their targets. Other scammers have mailed fake checks with letters requesting targets confirm their identity by providing personally identifiable information to a representative at the enclosed phone number or Web address.
The reality is that most taxpayers don't have to do anything to receive their economic impact payment, since the IRS uses recently filed tax returns—whether for tax year 2018 or tax year 2019, whichever is more current when they issue the payment—to determine eligibility. This also goes for Social Security beneficiaries, who the IRS says are likely to be targeted by these scams.
If you or a client are targeted by one of these scams, the IRS wants you to report it to phishing@irs.gov as soon as you can. The more information the IRS has, the better positioned they will be to combat these identity thieves.
Source: IR-2020-64